dog & cat ID are free printable pet identification cards designed to help identify your dog or cat in case of emergencies, if they get loose, or any other situation
Mission:
Dog and Cat ID has a mission to deliver a simple solution to make it easy and free to create printable dog and cat safety identification cards for the animals around you for the purposes of identification.

If we help just one animal to be rescued or helped by our pet identification cards, we've already accomplished our mission!

Solution:
Dog & Cat IDs are free, printable, safety identification cards to keep in your wallet and to distribute to your friends, neighbors and family in case your pet gets loose or you are in an emergency situation and unable to communicate that you might have pets at home.
The dog identication cards and cat identification cards are free, simple to make and even allow you to upload and edit a photo of your dog or cat. Dog & Cat IDs also allow you to enter important information such as your veterinarian's name, number and even notes.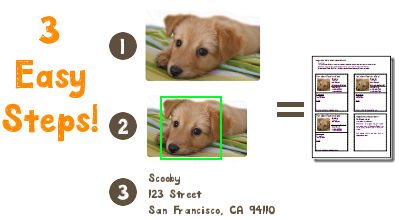 Unlike metal or plastic dog or cat id tags which cost for a new tag every time a change occurs such as a new phone number or vetenarian change, Dog & Cat identification cards can be updated easily by just coming back to the site and creating another free printable id card. The dog and cat ID cards are delivered as PDFs and can be printed on paper, saved to a computer and emailed to yourself, your family, and friends. We recommend using dog & cat IDs in conjunction with dog or cat id tags!
Suggested use of our free, pet safety identification cards:
Keep in your wallet in case you are in an emergency situation and can not communicate
Distribute to your friends, neighbors and family in case your pet gets loose
Email the PDF to your friends or family members in case you are are in an emergency situation
Create your free, printable pet identification card now in 3 easy steps!
Links
Learn about organizations and companies that inspire us and help animals and the environment.

Companies we like:
Vegan Mainstream
Marketing services for the vegan bloggers, authors, business owners & entrepreneurs
made In 415
Web Development services for the small businesses, startups, non-profits and much more. Located in the San Francisco Bay Area, made In 415 has lots of corporate and small business web development experience.
Organizations we like:
Show our friends' ads some love. These ads help DogandCatId's hosting fees!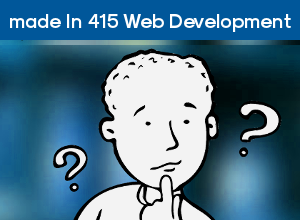 Learn about expanding compassion.
Go vegan for the animals, the environment, and your health.
Learn more...
Adopt from your local shelter or animal rescue!
YOU can prevent pet overpopulation!
Please spay or neuter your pet.
Never buy any pet from a puppy mill, breeder, or a pet store.